"Yoga Go" is a yoga on the go app that features the new yoga style "Yoga on the Wall". A new style of using furniture, outdoor surfaces, & even your own bedroom wall, to do yoga. Perfect for the busy health enthusiast that is constantly on the move!
________________________________________
+ IOS App Compliant
+ Watercolor Art
+ Animation
+ Interactive Experience Design
YogaGo is wellness for the mind and body, as app features the fitness aspect of yoga as well as strengthens the spiritual & mental muscles.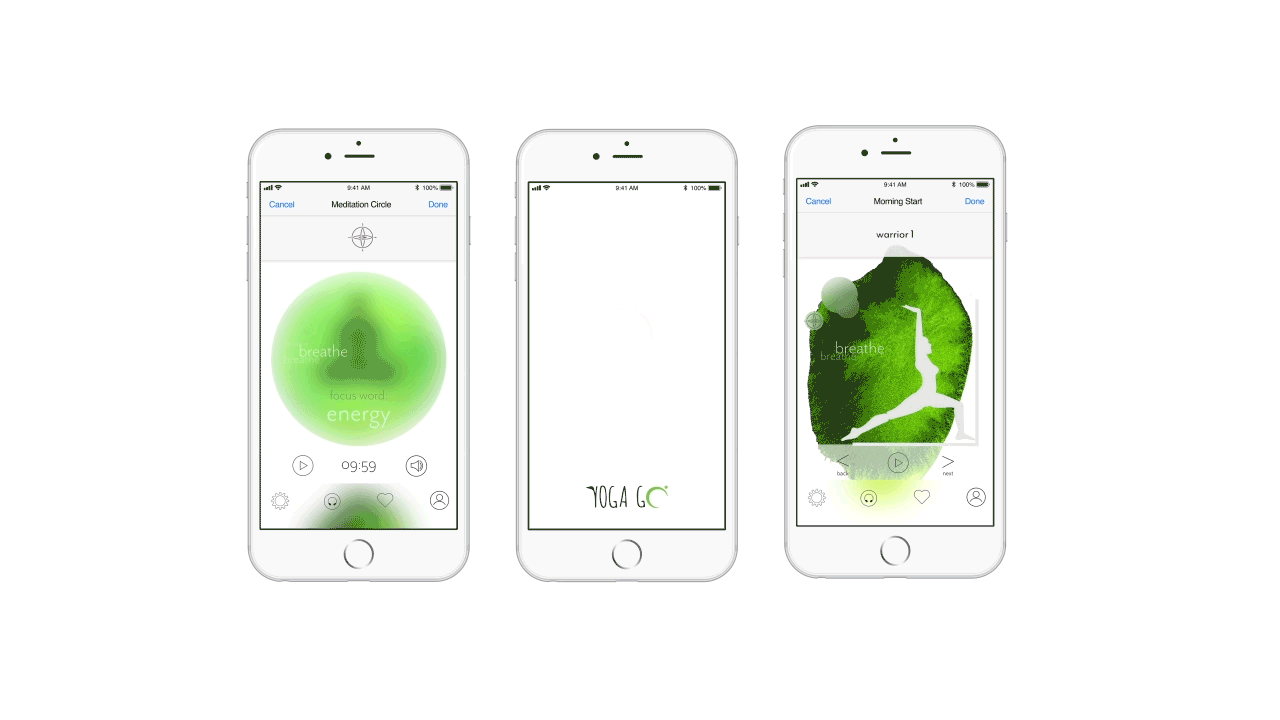 Illustration of yoga poses.

To begin, go to select routine button, then select your customized workout options. A brief quote will appear while routine is loading to inspire the user.
Create Personalized Fitness Plans. 
Customize instructor along with preferred music.
Other functions include the special
gyro-balance
. A function that uses the gyroscope in your phone to measure balance, poise, and  strength.
Because no-one ever said "Yoga sucked today".