Spirit Airline redesign targets the flyer on a budget. Design honestly features a "you see what you get experience" while providing a light-hearted professional service.
________________________________________
+ Mobile Design
+ Banner Design
+ Custom Icon Design
+ Motion Graphics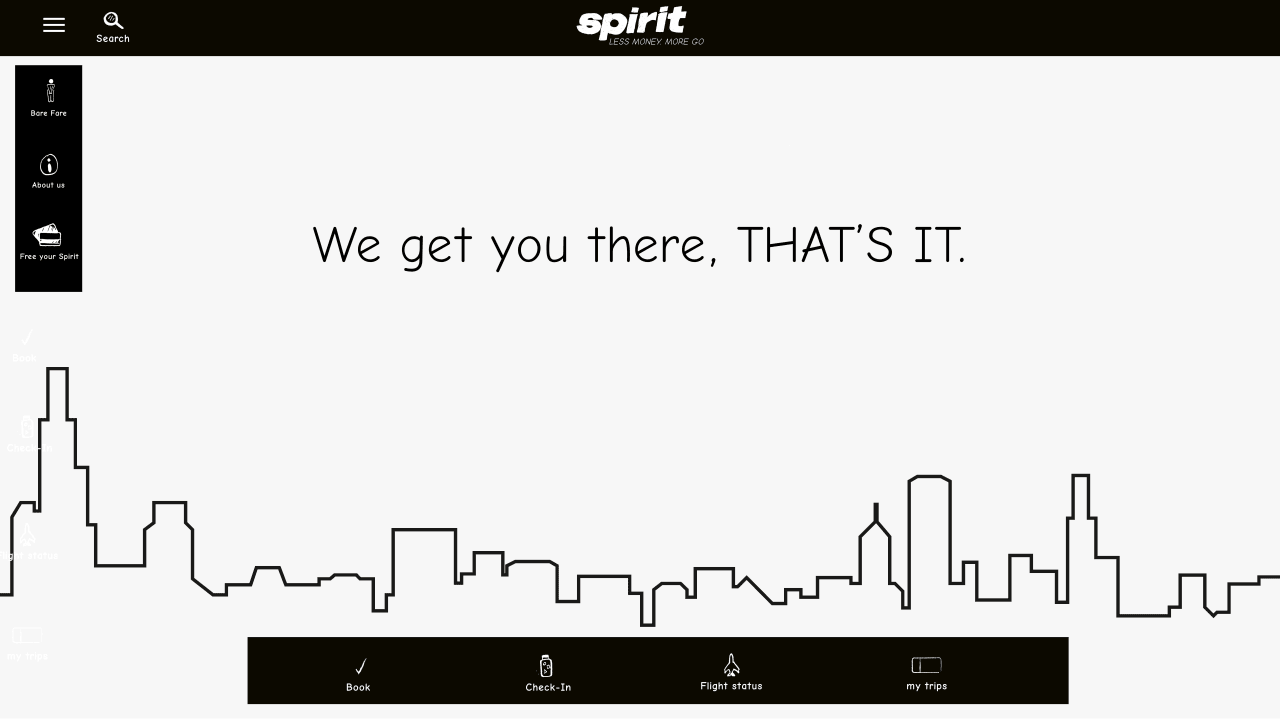 Floating navigation on

left

and

bottom of page
 makes sure you can check important flight details anytime-on any page.
Vertical
Navigation Site Prototype
Horizontal
 Navigation Site Prototype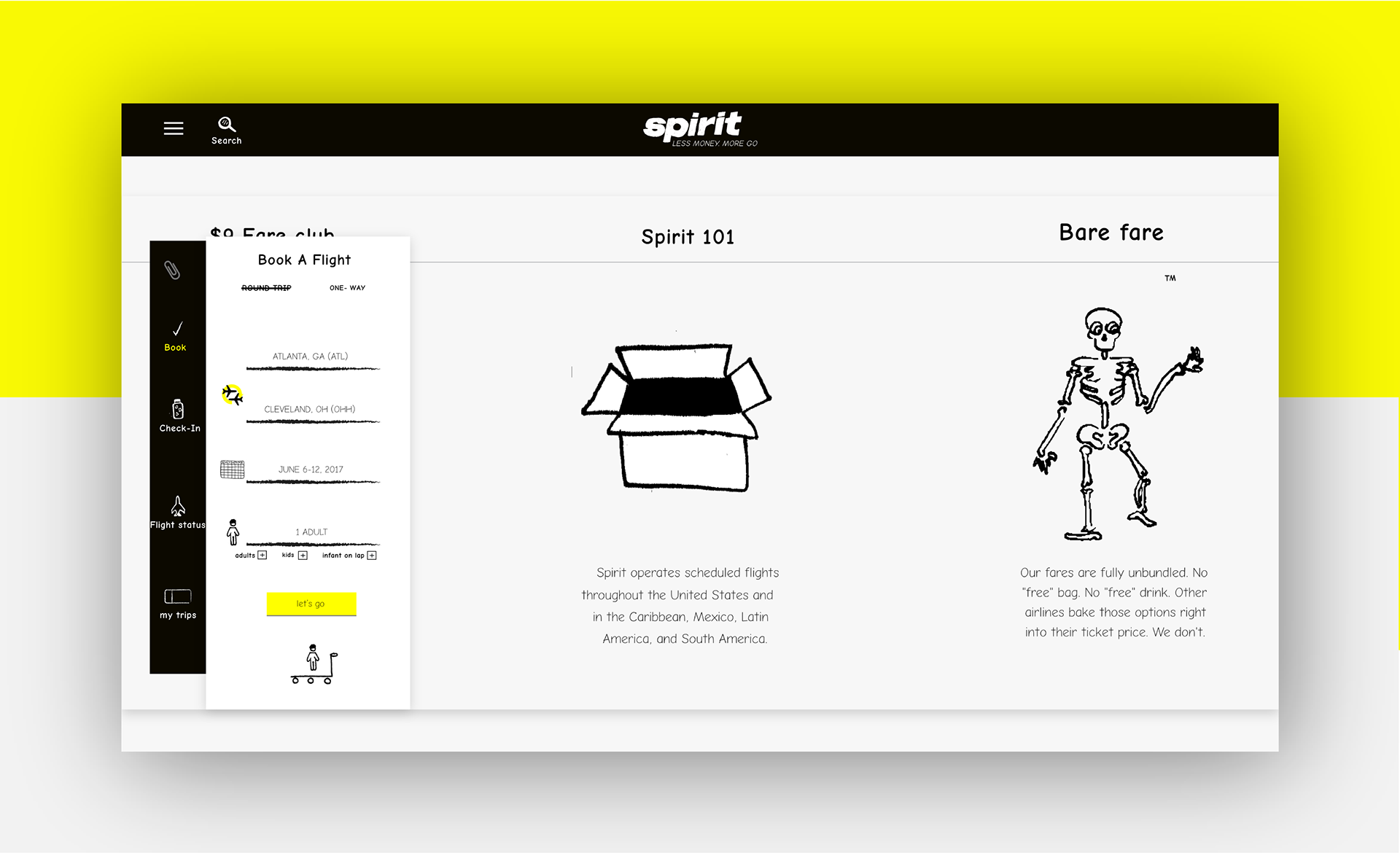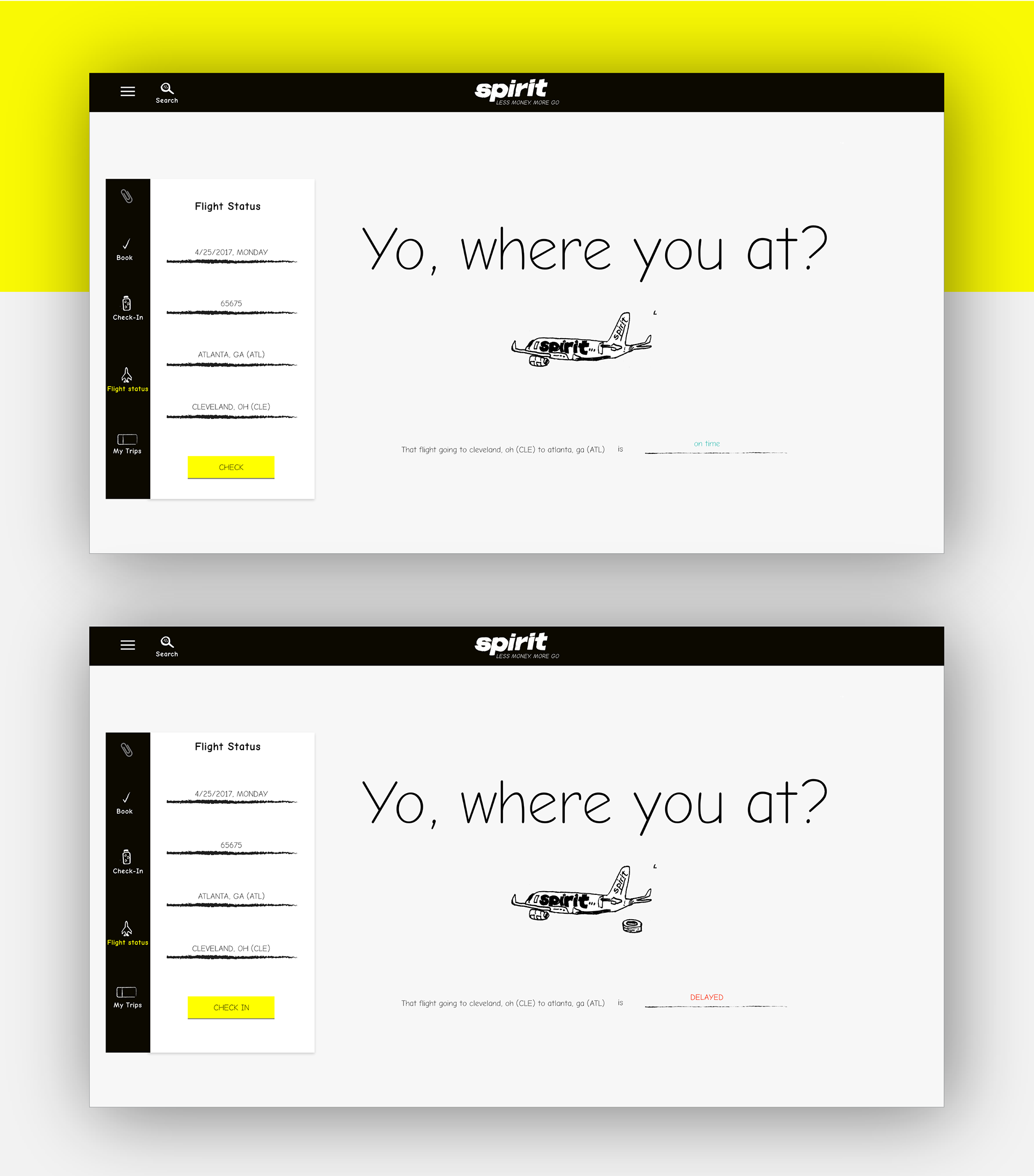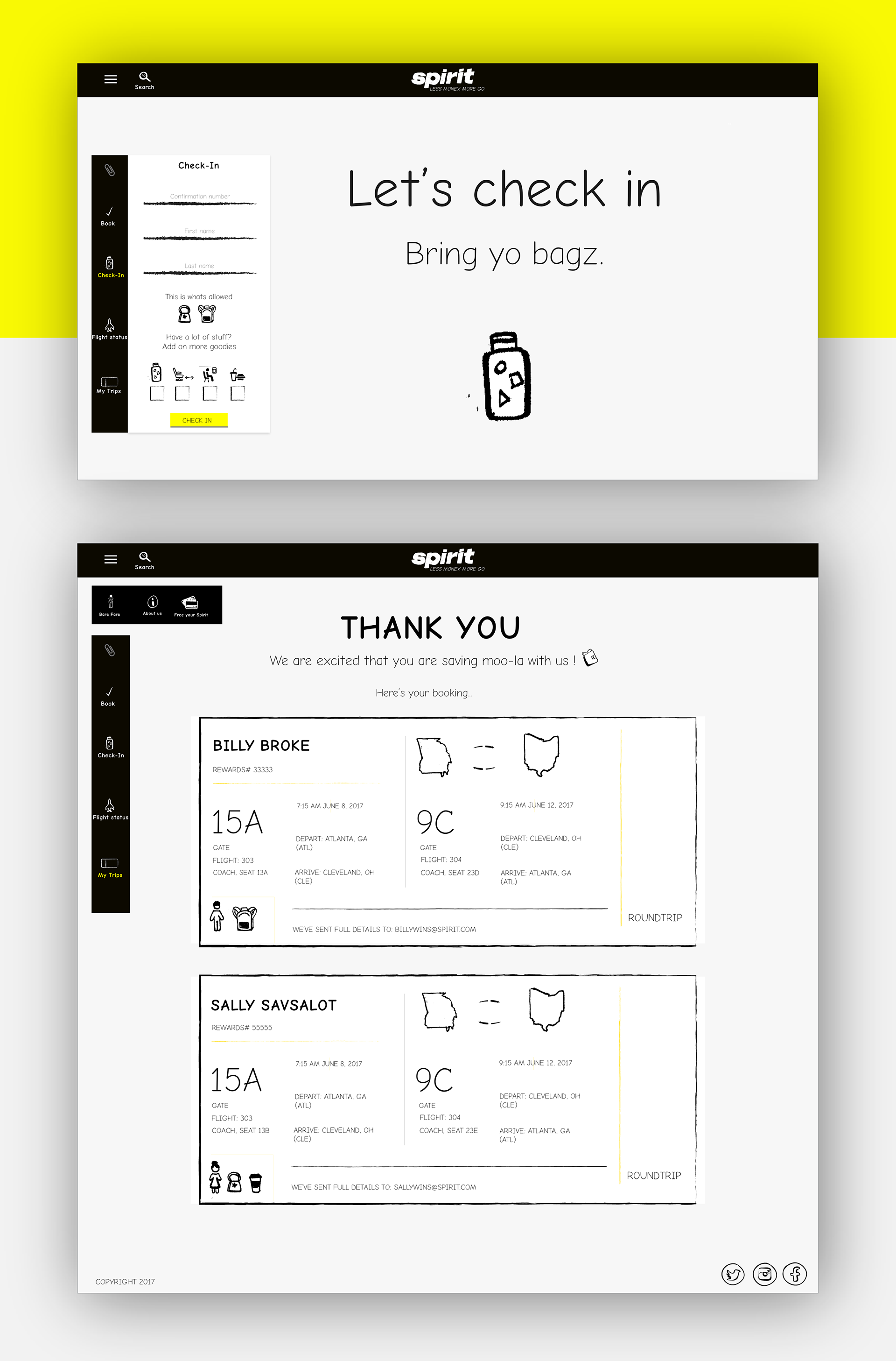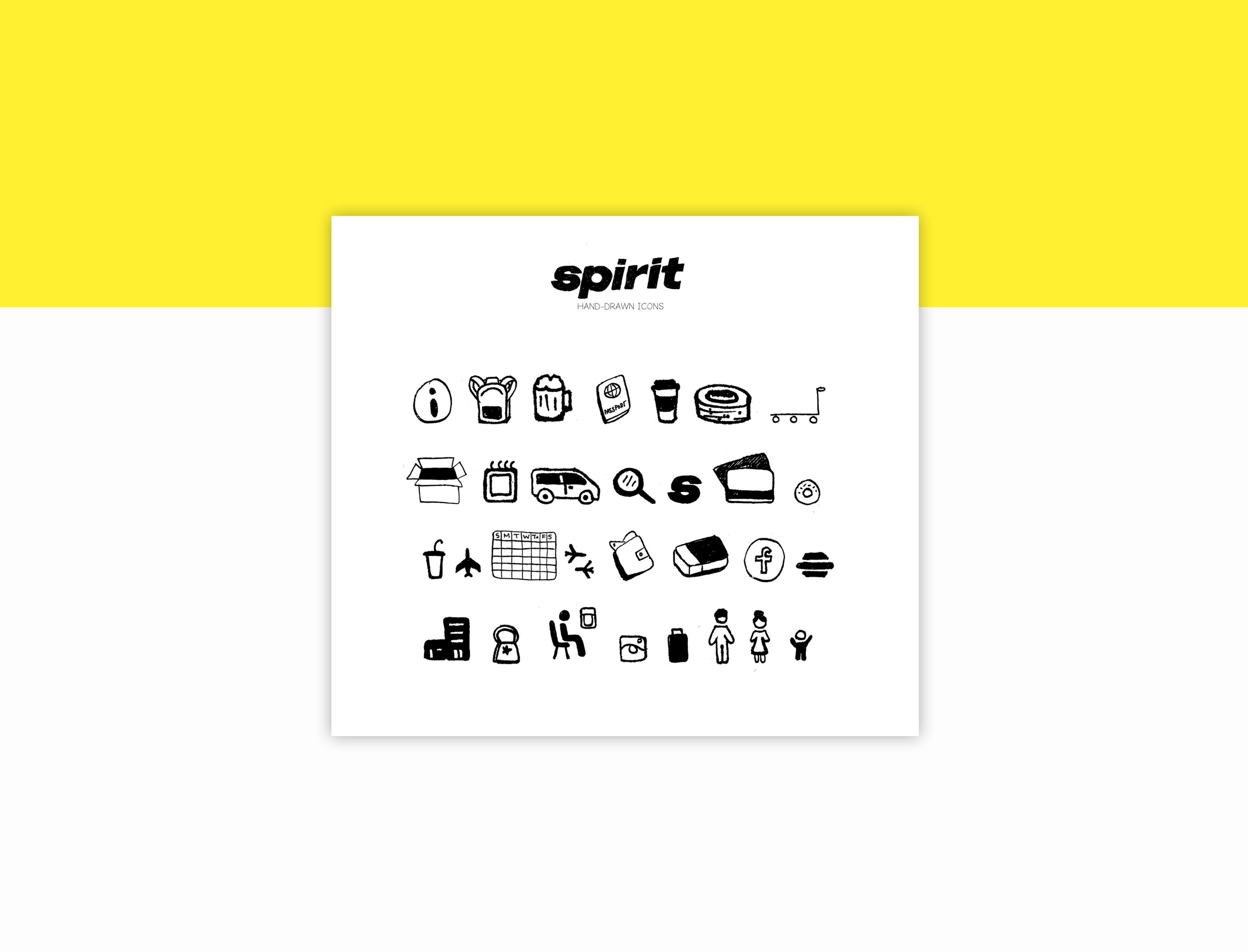 Mobile app turns the booking experience on its head, by adding an enjoyable "add to trolley" experience so passengers can book with confidence and budget accordingly with satisfaction.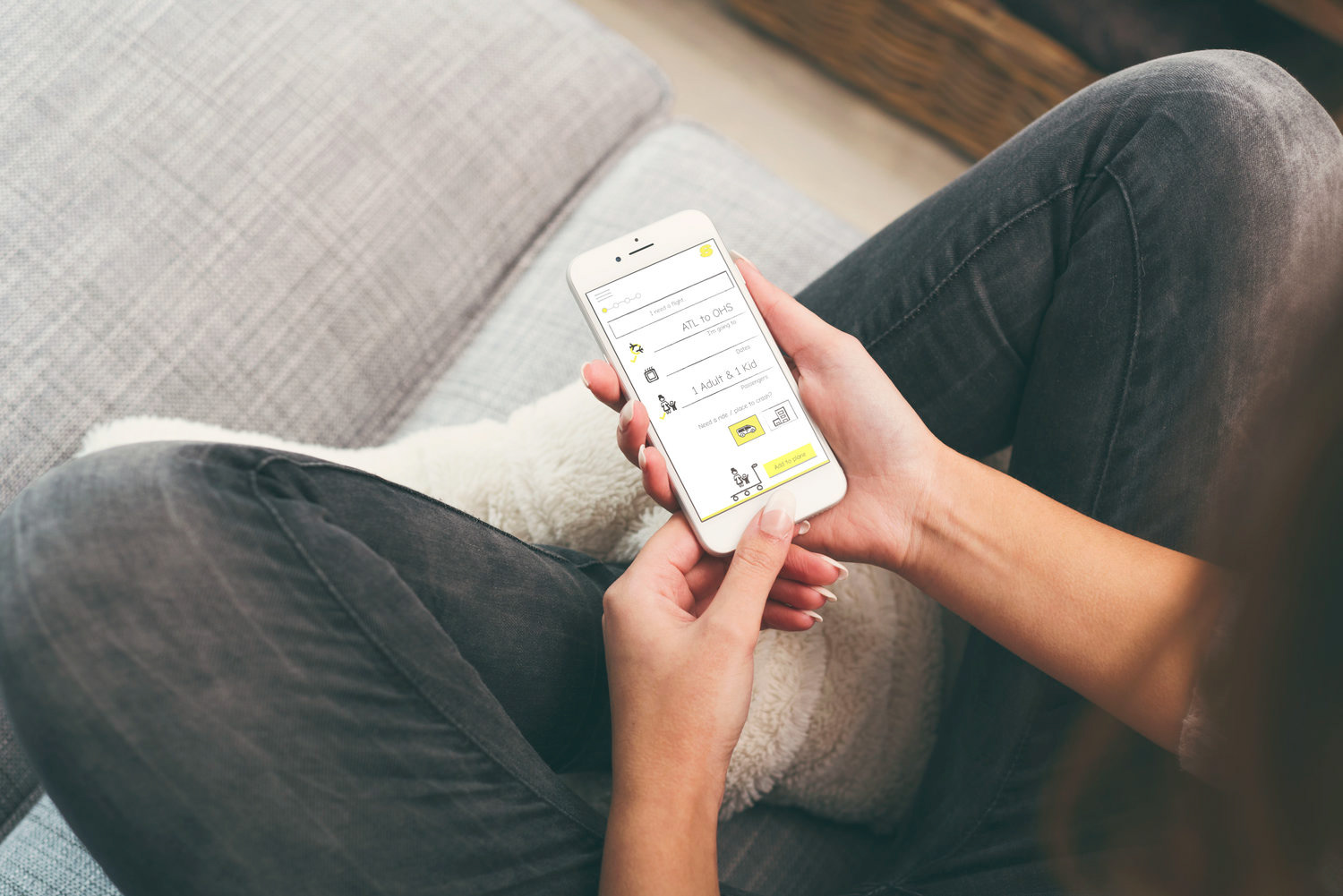 Mobile Experience feature an Add to Cart experience where visuals show exactly what you will have during your flight.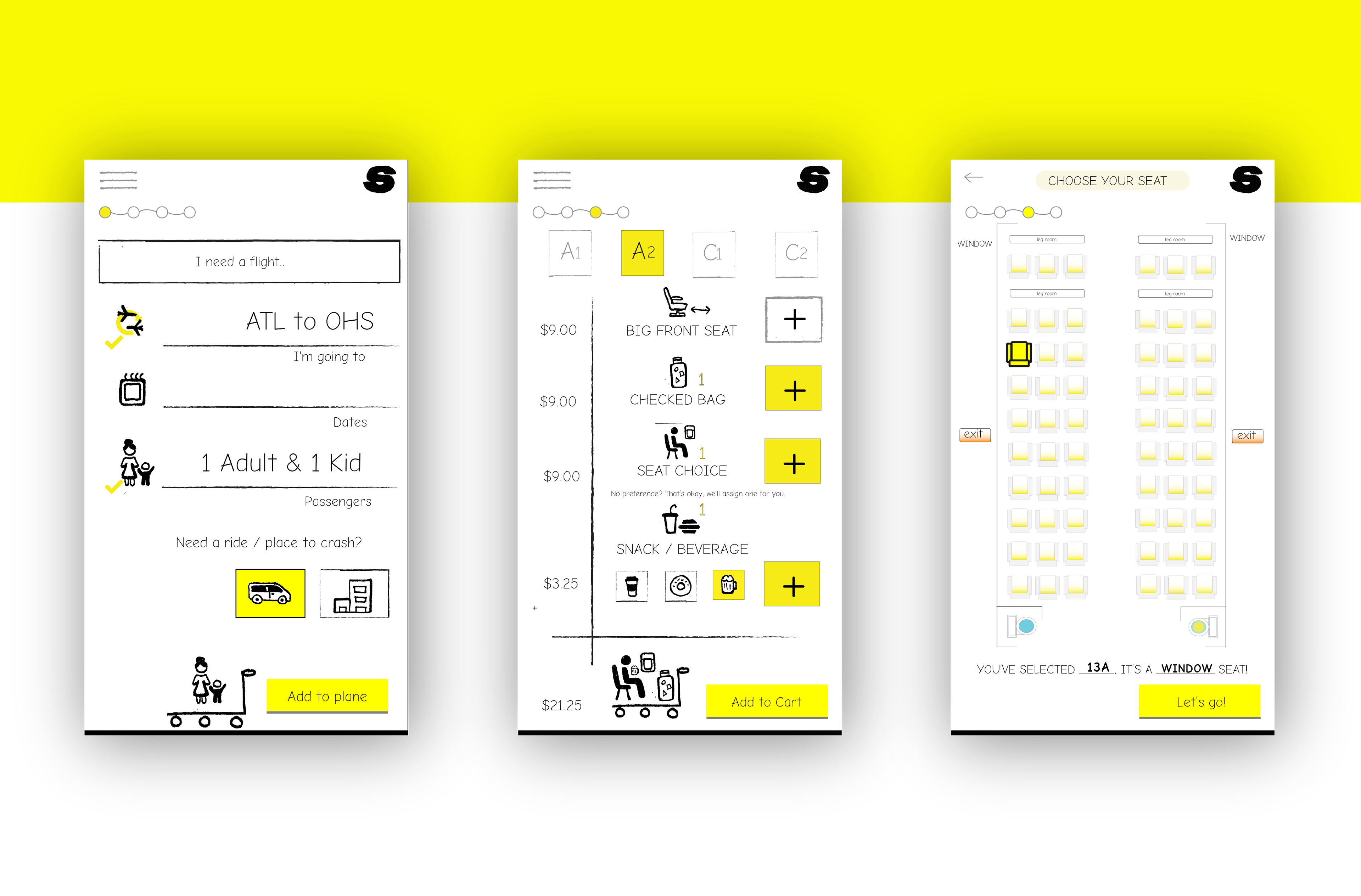 Checkout and Confirmation